I have a dream (dec. 2017)
Ik wil niet oneerbiedig zijn ten overstaan van Martin Luther King Jr die deze legendarische woorden sprak in het kader van zijn geweldloze strijd voor de "gedroomde" gelijkheid tussen blanken en Afro-Amerikanen. Maar ik heb ook een droom en die wil ik met jullie delen...
Noot: toen mijn droom reeds op papier (lees: op de computer) stond, barstte de hele schandaalsfeer los rond de meer dan vermoedelijke verkiezingsfraude... Ik moet eerlijk zeggen, dat mijn droom toen al wat uiteenspatte, maar leest u toch maar verder. We blijven dromen maar dan liefst met bestuursleden die correct en democratisch werden verkozen.
Interregnum
De KBDB en met haar de Belgische duivenliefhebbers bevinden zich sinds de recente verkiezingen in een overgangsperiode... een overgang tussen 6 jaar beleid van de huidige ploeg en de installatie van een nieuw bestuur. En geef toe: zowat iedereen kijkt een beetje uit naar een diepgaande koerswijziging binnen de KBDB.
Iedereen die als liefhebber-lid van de KBDB de verkiezingen een beetje ernstig nam, heeft ongetwijfeld de talrijke en zeer diverse verkiezingsbeloftes van de kandidaten gelezen. Als u het niet deed, het kan nog want de meeste teksten zijn nog te vinden op het internet. Maar geen nood, ik heb ze voor u nog eens gelezen en herlezen: de talrijke droomscenario's voor een betere duivenbond met een nieuwe frisse ploeg met nieuwelingen en herverkozenen. Wat er mij het meeste opviel? De algemene teneur - zelfs bij de uittredende mandatarissen - is dat het de komende jaren "beter moet": meer openheid en communicatie, meer vertrouwen in beide richtingen, de duivensport in een beter daglicht brengen, jongere leden proberen te werven... Eigenlijk is iedereen - een enkele uitzondering daargelaten - het erover eens dat het de voorbije periode niet zo goed ging met de KBDB: dopingperikelen, te dure sport, een overladen programma, foute lossingen, te veel juridisch gedoe en onkosten, geklungel met de nationale uitslagen, favoritisme en geknoei met de eigen reglementen... U noemt het maar. Als positivo zeg je dan: het kan alleen maar beter worden. Laat ons dus maar even dromen.

... in vrede leven
De voorbije mandatuur was niet altijd even vredevol. Ondanks de symboliek van de vredesduif, zijn duivenmannen niet altijd even keurig en kies om commentaar te geven. Ten getuige de talrijke fora en gelegenheden tot spuien van reacties en opinies die afgesloten werden. Want spuien was vaak het juiste woord: modder gooien, ongemeen scherpe commentaren van mensen die vaak niet eens de ware toedracht kenden, tot ronduit haatberichten. Niet dat u van mij geen commentaar mag hebben op wat verkeerd gaat of wat beter kan. Die commentaar had ik vaak ook.
Sorry dat ik u, lezer, misleidde met mijn tussentiteltje, want "... in vrede leven" klinkt mooi tenzij je de zin vervolledigt tot "Veel beloven en weinig geven, doet ...." Jaja, u hebt hem.
We kennen het uit de politiek: veel beloven vóór de verkiezingen en dan vaststellen dat er geen geld is, dat de coalitiepartners een andere mening doordrukken of gewoon dat je ronduit zand in de ogen gestrooid hebt om de kiezer te lokken en te misleiden... Is het bij de verkiezingen van onze dierbare duivenbond dan zoveel anders? We hopen het. We zijn tenslotte aan het dromen...
Idealisme
Als je al die verkiezingsbeloften leest, merk je - zonder al te cynisch te worden - dat de meeste zich kandidaat stellen uit idealisme, voor het welzijn van de duivensport. De ijver waarmee sommigen zich profileren (en nu blijkbaar ook frauderen) om toch maar verkozen te worden, laat ons evenwel veronderstellen dat er ook wel vaker een dosis ambitie, prestigedrang en soms toch een tikkeltje eigenbelang of profijt meespeelt.
Idealiter - en daar hebben we het toch over als we over idealisme spreken - zou de KBDB een vereniging moeten zijn "van en voor de liefhebbers". Niemand die daaraan twijfelt, niemand die dat kan en durft tegenspreken. Het is de evidentie zelve. En toch is de praktijk al vele tientallen jaren helemaal anders. Ook in het verleden waren er verkiezingen, traden er nieuwe beleidsploegen aan die het roer helemaal gingen omgooien, die van de KBDB een "glazen huis" zouden maken en telkens weer trapten heel wat her- en verkozenen in dezelfde val van de eigendunk en machtswellust. "Macht en geld corrumpeert" wordt wel gezegd. Jammer dat het binnen de sportwereld heel vaak niet anders is...
Antoon Van Clé
Herinnert u zich nog het grote KBDB-onderzoek van de Van Clé-Stichting? De Van Clé-Stichting, een vereniging van openbaar nut, zet zich al een halve eeuw in voor de democratisering en de toegankelijkheid van de sport. Die Antoon Van Clé-stichting maakte in de jaren '80 (1982-1983 om precies te zijn) een sociologische en economische studie van de KBDB met als doel de duivensport nieuw leven in te blazen en de terugval van het aantal leden te remmen. Die terugval van de leden begon toen al, maar was bijlange niet zo dramatisch als vandaag. De conclusies van de studie waren echter veel té democratisch en snoeiden veel té hard in de autonomie van het KBDB-bestuur, in die mate zelfs dat alles zonder gevolg verticaal geklasseerd werd. Het toenmalig bestuur wilde zijn privileges blijkbaar niet inleveren en al zeker geen pottenkijkers hebben in de vorm van een onafhankelijk controle- of adviesorgaan. Dat was toen immers de kern van de diagnose van de Stichting.
Laat ons even dromen dat de nieuwe KBDB-leiding het Van Clé-rapport nog eens van onder het stof haalt en dat de ivoren Halle-toren definitief wordt open gebroken.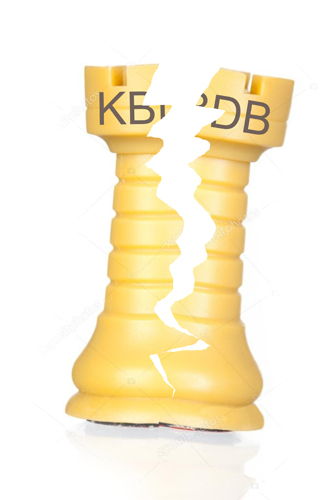 Afhaken...
Een uitdrukking die je wel meer tegenkomt in de verkiezingsprogramma's is dat het voor de duivensport in België "vijf vóór twaalf" is. Volgens sommigen is het "twee voor twaalf" en voor een paar zelfs "vijf na twaalf". Dit zou de facto betekenen dat het kalf al verdronken is... In onze dromen kunnen we het kalf misschien nog redden.
Waar we weinig aan kunnen doen, is dat er een natuurlijke uitstroom is: mensen worden nu eenmaal oud of ziek of sterven. Waar we met zijn allen en het bestuur in het bijzonder wel wat aan kunnen doen, is vermijden dat liefhebbers gedegouteerd of ontmoedigd afhaken. En redenen om af te haken zijn er legio, en over elk van die mistoestanden kunnen we gerust een hele boom opzetten. We noemen er enkele, maar dan kort:
- de willekeur die de KBDB-leiding bij momenten ten toon spreidt... Denk maar even aan het weigeren van een lidkaart aan al wie zijn hoklijst "onder voorbehoud" wil ondertekenen. Zo jaag je de mensen wel weg natuurlijk. Denk maar aan het aanpassen van reglementen tijdens het vliegseizoen... als gedupeerde denk je er dan toch over om de stofjas aan de haak te hangen...
- de hele dopingproblematiek... Behalve de bewuste bedriegers zelf, kan niemand pro het gebruik van oneigenlijke of prestatiebevorderende stoffen zijn. Door een overhaastig, amateuristisch en heel wankel dopingbeleid heeft de KBDB-leiding de duivenmelkersgilde echter "genadeloos" in twee kampen verdeeld: zij die vinden dat de regels niet adequaat zijn en langs alle kanten rammelen en zij die vinden dat er te weinig "zondaars" gestraft worden. Een professionelere aanpak van het probleem had hier veel ellende en ongenoegen kunnen besparen... en veel gerechts- en advocatenkosten... en veel onnodig huiselijk en sportief verdriet.
- de opkomst van de mega-hokken en de daarbij horende commercialisering... De duivensport is voor de zogenaamde "kleine melker" extreem duur geworden. De uitleg dat je "het zo duur maakt als je zelf wil", snijdt geen hout. Met een bescheiden inkomen is zelfs het houden van een even bescheiden kolonie een dure zaak geworden: lidgeld, ringen, vervoer, veearts, duiveneten, bijproducten... tel het maar eens uit. Om nog te zwijgen over het opboksen tegen de veel-inkorvers en prof'en zonder zelf moedeloos te worden.
- het imago van de duivensport... Vroeger had je het klassieke beeld van "Jan met de pet" die met zijn (kleine) rieten mand zijn duifjes naar het lokaal bracht. Vandaag is dat beeld verwezen naar de folkloremand en vervangen door de professionele duivenliefhebber die zijn honderden duiven aanvoert met een aangepaste trailer en wiens duiven huizen in een villa van 1 miljoen. Op zich kun je daar niets op tegen hebben. Maar waar we het imago van de duivensport alvast niet mee dienen is de barnumreclame in de media. Als je tegenwoordig al eens aangesproken wordt door vrienden of kennissen, dan is het vooral met de vraag of je ook duiven hebt van een paar honderdduizend euro... Toegegeven, de bedragen die circuleren in bv. de voetbalwereld zijn nog van een andere orde van waanzin. Maar of je met het publiceren en op tv komen van die oogverblindende transacties jonge of nieuwe melkers zal aantrekken... toch niemand die dát gelooft. Dus de boodschap voor het nieuwe beleid: tracht te voorkomen dat het commercieel opgekrikte imago van de duivensport groeit en bloeit ten koste van onherstelbare imagoschade van de hobby en de sport an sich.
- En ik voel me verplicht om daar vandaag, bij het herlezen van mijn tekst, nog aan toe te voegen: fraude, en dan nog wel fraude door of op zijn minst in het voordeel van en wellicht met medeweten van mensen die straks de KBDB willen besturen of het nu al doen... Ik kan er niet bij - echt niet - dat kandidaat-mandatarissen en kandidaat-bestuurders zich tot dergelijke praktijken verlagen of er bewust de voordelen van meepikken. Zijn dat de mensen die straks moeten oordelen of liefhebber X of Y niet moet geschorst worden voor drie jaar voor een mico-spoortje van cafeïne, atropine of zelfs morfine... Leg dat maar eens uit aan je kinderen. Welke schorsing verdienen die echte fraudeurs dan? Ik heb de voorbije dagen al verschillende liefhebbers - en niet per se de kleintjes - zich hardop horen afvragen waarom ze nog aan dit "spelleke" zouden meedoen. Jammer, jammer, jammer en écht ontoelaatbaar. En dan zwijgen we nog van de - weeral - imagoschade in de publieke opinie: "Wat een zootje is dat daar toch in die duivensport?" moet de burger zich toch opnieuw afvragen.
Nog toekomst?
We noemden al de vergrijzing, we noemden al het afhaken van ontmoedigde of tegengewerkte melkers, we noemden al het gebrek aan jonge instroom... Is er dan nog wel toekomst voor de duivensport? Wordt de duivensport over pakweg 20 jaar een onderonsje tussen profs die elkaar met honderden duiven bekampen?
Het is mooi dat de wetenschap en de moderne technologieën zich gaan bemoeien met de duivensport. Ik denk hierbij bijvoorbeeld aan GPS-tracking, waarbij je na een vlucht de gevolgde route in kaart kunt brengen. Het resultaat hiervan is ongetwijfeld zeer leerrijk en kan op termijn richtinggevend zijn voor het lossingsbeleid en voor een meer faire afbakening van regio's en sectoren. Daar zou bijvoorbeeld de KBDB een pionier in kunnen zijn. Want de roep naar een rechtvaardiger duivensport is ook een vast item op zowat elk verkiezingsprogramma. Maar wat heet rechtvaardig? Kandidaten, vooral die van van de uiterste provincies, beloven steevast om zich in te zetten voor de eigen provincie zodat "hun" achterban (lees: kiespotentieel) beter aan de bak zouden komen op bijvoorbeeld de nationaals. Dit is op zijn zachts gezegd een eigenaardige vorm van "eigen volk eerst"- rechtvaardigheid. Maar dat provinciegrenzen als sportieve afbakening in vraag gesteld worden, lijkt mij niet helemaal onlogisch. En voor de rest: de duivensport zal nooit helemaal "rechtvaardig" zijn en dat omwille van ligging, massa, weer en wind, financiële mogelijkheden... Maar het kan zeker beter. Dus misschien eens grootschalig in kaart brengen hoe de duiven in verschillende omstandigheden (wind, lossingsplaats, aantallen ingekorfde duiven enz.) het land binnenkomen en hun hokken bereiken. Leerrijk zou het alvast zijn.
Aanpassen of verdwijnen
We leven in een snel evoluerende wereld en één van de hoofdwetten van de evolutie is de "survival of the fittest", zeg maar de wet van de sterkste. Als zowat alles verandert, overleeft diegenen die zich best en snelst kan aanpassen. We kunnen dus kort zijn: als de duivensport wil overleven, moeten de sport en alle structuren errond zich beter en sneller aanpassen... En daar wringt het schoentje nu juist. Het is eigen aan de mens om verandering te vermijden... We blijven ons zo gemakkelijk koesteren in het gekende, het vertrouwde ook al stoelt dat op vastgeroeste of voorbijgestreefde gewoonten en ideeën.
Neem nu de reglementen van de KBDB... Ik heb geen idee wanneer ze geschreven of herschreven zijn, maar het geheel oogt toch als een oubollig lappendeken, al duizend keer hersteld en bijgewerkt, vol anachronismen, ad hoc spitsvondigheden en achterhaalde inzichten. Hoog tijd dus om het hele ding eens te herdenken en te herschrijven en nog liefst door een onafhankelijke en niet vooringenomen werkgroep die van de gehele duivenbond een echt democratisch bestel maakt. Want geef toe democratie en KBDB dat is een heel slecht (schijn)huwelijk momenteel: het bestuur is regelgever, uitvoerder en rechter tegelijk... pottenkijkers worden niet geduld... kritische kandidaten worden onverkiesbaar gemaakt... controleorganen worden beknot of afgeschaft. Dat riekt veel meer naar dictatuur dan naar democratie. En wie het spel niet solidair meespeelt wordt weggepest of monddood gemaakt... Het is een oud zeer dat liefst met wortel en al wordt uitgeroeid.
Dus bij deze een welgemeende oproep aan de nieuwe ploeg van verkozenen: vind de KBDB eens opnieuw uit zodat we inderdaad een duivenbond krijgen "van en voor" de liefhebbers.
Werk aan de winkel
De nieuwe bestuursploeg staat voor een grote uitdaging. Dat wisten de aantredende bewindsmensen in het verleden ook al, maar velen van hen zijn de grote uitdagingen uit de weg gegaan voor eigen glorie, eigenbelang, vriendjespolitiek, het paaien van de achterban, machtswellust en wellicht ook door onkunde (juridisch, financieel, wetenschappelijk inzake de doping bv.). Ook bij de nieuwe gekozenen zal niet iedereen even beslagen zijn op alle vlakken, maar a.u.b., dame (!) en heren, overspeel uw hand niet en laat u omringen door vakmensen... en duld advies, inzage en toezicht. Dat is de enige waarborg dat het bestuurlijke deel van de KBDB ooit echt democratisch, rationeel, betrouwbaar en doeltreffend wordt.
Eén van de betere voorstellen die ik las was de aanstelling van een contractuele "general manager" of "secretaris-generaal" of hoe u het wil noemen. Concreet zou dat gaan over iemand die de hele organisatie van de KBDB zou coördineren en in goede banen leiden, zonder zelf betrokken of belanghebbende partij te zijn. Iemand dus die géén achterban moet paaien, geen kiezers moet winnen, geen honneurs moet waarnemen op podia en feesten, maar gewoon iemand die organisatorisch talent heeft, een economische vorming heeft, onkreukbaar is, beschikt over een goede dosis man-management, de gelden van de KBDB beheert als goede huisvader enz. Wie die moet vinden en aanstellen is dan weer een andere vraag, want het risico op de aanstelling van een stropop loert uiteraard meteen achter de hoek.
Meer communicatie graag
Een pijnpunt bij de uittredende KBDB-ploeg was in elk geval de communicatie of het gebrek daaraan. Over delicate zaken werd nooit rechttoe rechtaan gecommuniceerd, zogenaamd om geen procedurefouten te maken. In werkelijkheid mochten ongetwijfeld bepaalde dubieuze zaken of deals wellicht het daglicht niet zien... Mensen die het (intern bij de KBDB) niet meer konden aanzien, lekten dan wel eens informatie aan derden en zo werd een hele sfeer van wantrouwen gekweekt met tegenstrijdige boodschappen, fake nieuws en zelfs flagrante leugens. Maar iedereen, ook de pers en de duivenmedia moesten maar beter zwijgen omwille van het spook van de excommunicatie en inquisitie. Laat deze dictatoriale toestanden toch alstublieft ophouden.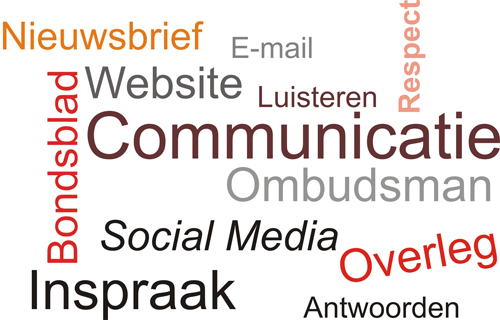 Een gegarandeerd winstpunt qua communicatie zou alvast de aanstelling zijn van een soort ombudsman (1 per taalrol?) die een aanspreekpunt zou zijn binnen de KBDB en die als (verzoenende) tussenpersoon kan optreden bij ontevredenheid, miskenning of vragen van een liefhebber of vereniging.
En nog over communicatie en moderne media... Ik lees in de verkiezingsbeloften dat een uittredend bestuurslid bij de verwezenlijkingen van het vorige bestuur de realisatie vermeldt van een "moderne website". Ik heb die website gezocht in de overtuiging dat mij iets ontgaan was... Vergeef me het sarcasme, maar ik kwam steeds opnieuw uit op die schreeuwlelijke en onoverzichtelijke website van kbdb.be. Het is mijn allerpersoonlijkste impressie, maar ik vind daar nooit meteen mijn weg. Laat daar eens een werkgroep op los van mensen die de duivensport door en door kennen en die ook kaas hebben gegeten van wat een moderne, toegankelijke, dynamische, actuele en esthetisch verantwoorde website kan zijn. De uitstraling van de KBDB zou er veel en veel beter door kunnen worden. En als die werkgroep dan toch bezig is, laat ze dan ook eens de pagina "Duivensport" op Wikipedia onder handen nemen: ook dat kan véél en véél beter. Wat denkt u bijvoorbeeld over een zin als "... een markt voor slimme verkopers die voedingssupplementen, pikstenen, pseudogeneesmiddelen en dergelijke aan goedgelovige duivenmelkers trachten te verkopen"? Dat staat (vandaag toch) écht op Wikipedia... Het imago van de duivensport en van de "slimme" verkoper en de "domme" liefhebber is met dergelijke onzin toch niet echt gediend?
Bloemlezing
Mag ik u tenslotte nog - in willekeurige opsomming - een bloemlezing geven van een reeks veelbelovende, verwachtende of kritische begrippen en slogans die de verkiezingsbeloften doorspekten... Ze geven goed weer wat er leeft bij de kandidaten (al dan niet gekozen) en vooral welke anno 2017 de verzuchtingen zijn van het gros van de liefhebbers. De commentaar en de achtergronden denkt u er maar zelf bij.
Eerlijk - onbaatzuchtig - aantrekkelijke duivensport - voorbeeldfunctie - jeugdwerkingen - respect voor alle disciplines - integriteit - onomkoopbaar - betrouwbaar - met open geest - transparantie - inspraak - correcte toepassing van reglementen - gelijke kansen - opnieuw een aangename hobby - minder vluchten, minder versnippering - geen categorie jaarlingen meer - criteria verkiesbaarheid herzien - goedkoper - ingrijpende veranderingen - gelijke winstkansen in kampioenschappen - afslanking - éénvormigheid - onafhankelijk lossingscomité met een weerman - buienradar - controlegummi volledig afschaffen - digitaliseren van hoklijsten, entingslijsten, ringenbestelling, eigendomsbewijzen, eigendomstransferten enz. - externe onafhankelijke bedrijfsrevisor - herwaardering van autonome geschillencommissie - eerlijk en kritisch evalueren van nieuwigheden of wijzigingen - bruggen bouwen - Belgische duivensport erkennen als werelderfgoed - behouden wat goed is - weg met eigenbelang, het algemeen belang primeert - realistische sectoren - een nieuwe en frisse wind - dopingcontroles en software op eigen bodem houden - waar men de hoklijst binnen brengt, ook een heel jaar spelen...
Frustraties - naar grieven luisteren - misnoegde, stilzwijgende meerderheid - ronduit gefaald - brokken lijmen - schaamteloos bochtenwerk - frauduleus - rampvluchten - geldverspilling - vermijdbare rechtszaken - dure festiviteiten - willekeur - dopingperikelen - roofvogels - WPROL - afhaken - gezinsleven - werkende liefhebbers - vriendjespolitiek - onafhankelijkheid van de commerciële sites - propagandacommissie - te duur en te omslachtig - vogelgriep - cliëntisme - soevereine macht van het Dagelijks Bestuur hoogdringend beperken - 2 maten en 2 gewichten - éénzijdige verlenging van bestuursmandaat - KBDB is van nature uit geen inrichter - geen afwijkende provinciale regels of kampioenschappen...
En zo kunnen we nog even doorgaan, maar de toon is duidelijk: zo kan het niet verder.
Zou het te veel gevraagd zijn dat de kiezers van de personen aan wie ze hun vertrouwen schonken zo snel mogelijk een soort "regeerakkoord" krijgen? Geen zalvend woordje van de nieuwe voorzitter met wat vage beloften, maar een echt gedetailleerd "project" waar gedurende 6 jaar eensgezind en met open vizier aan gewerkt wordt... De liefhebbers verdienen dat.
De meeste dromen zijn bedrog...
U kent ongetwijfeld de meezinger van Marco Borsato waarin zijn droom voor één keer wel uitkomt. De rest van de songtekst laten we voor wat hij is, behalve misschien dat éne zinnetje "...dan gaat de hemel een klein beetje open". Iedere duivenmelker kent dat en hoopt bij de lossingsberichten zo snel mogelijk te lezen dat de hemel overal opentrekt.
Maar hier bedoelen we natuurlijk iets anders: laat deze droom van een nieuwe start en een herbronning voor de KBDB eens uitkomen en dan gaat de duivenhemel inderdaad een klein beetje open. Gekozenen, we rekenen op u. Maak van onze droom niet de zoveelste nachtmerrie.